The idea of ToffeeTV
A bit our heritage has simply not been captured
The idea of ToffeeTV stems from arduous hours of searching Urdu stories and songs for children. As the search continues the sad realization has set in that our heritage has simply not been captured in the realm of providing our children with the opportunity of learning the Urdu language through imagination. So we decided to make it ourselves and We are now uploading these treasures onto the Internet to promote the Urdu language. All our content on our website is available free of cost.
The stories and songs you'll hear at ToffeeTV are an attempt to help inspire change in learning language. We love listening to stories and even more, sharing them. Most of these stories have been located in ragged books found in old book bazaars of Karachi, interpreted and transformed in digitized mode to share them with the online world. ToffeeTV is a dream of our imagination that has come true! So let us know how we are doing and please spread the word to capture our heritage and promote learning through imagination.
Thank you for tuning into ToffeeTV!
Talea Zafar (aka Tales) and Rabia Garib (aka Wrapper)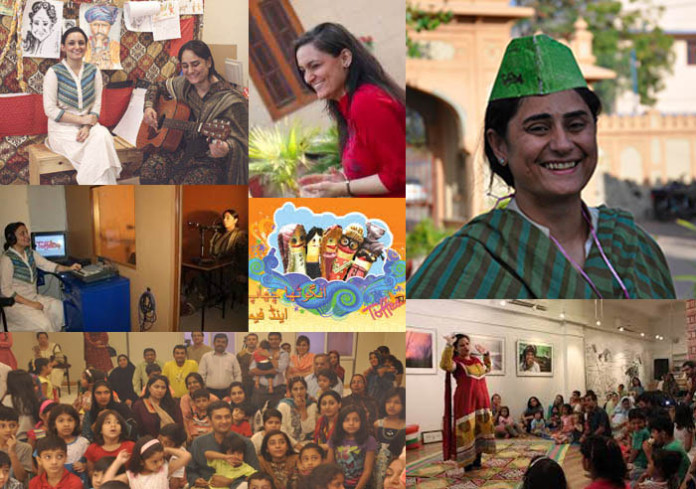 Credits & Copyrights
We have spent countless hours producing each video on this website. Where an author, publisher or lyricist is known, we have tried to credit them. Where they are unknown, we have simply credited ourselves as the 'adapters' of the song or story, however the creation and execution of all the intellectual property and effort invested remain the property of ToffeeTV and its owners.
These videos are meant to be for individual consumption only. Downloading the full or partial video for use on a medium or platform that is separate from ToffeeTV's website or affiliate channels, is an infringement of ToffeeTV's intellectual property rights. This content may not be downloaded, ripped, encoded, converted, copied or replicated onto any other media, website, storage or device. As long as you stream the content directly from the website or affiliate channels, no infringement will have been made. For more details, please write to legal [@] toffeetv.com (no spaces or brackets)
Can you help? Please Email us through the Contact Us form and let us know how we are doing. This is a dynamic and ever changing website, therefore, please share your Urdu stories for children. We will review, record and upload them to our site. Please spread the word to capture our heritage and promote learning through imagination. For business or partnership queries, write to info [@] toffeetv.com (no spaces or brackets)